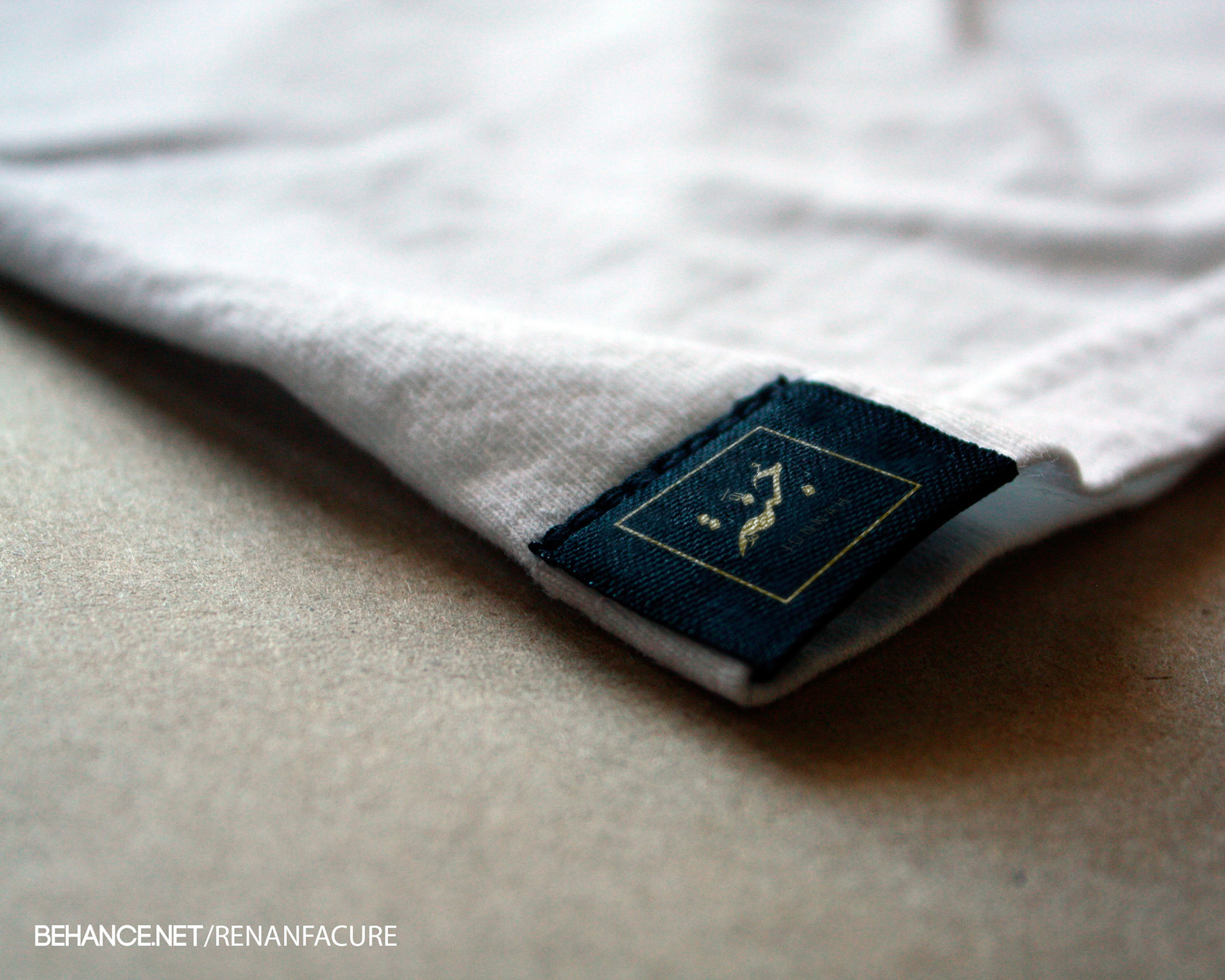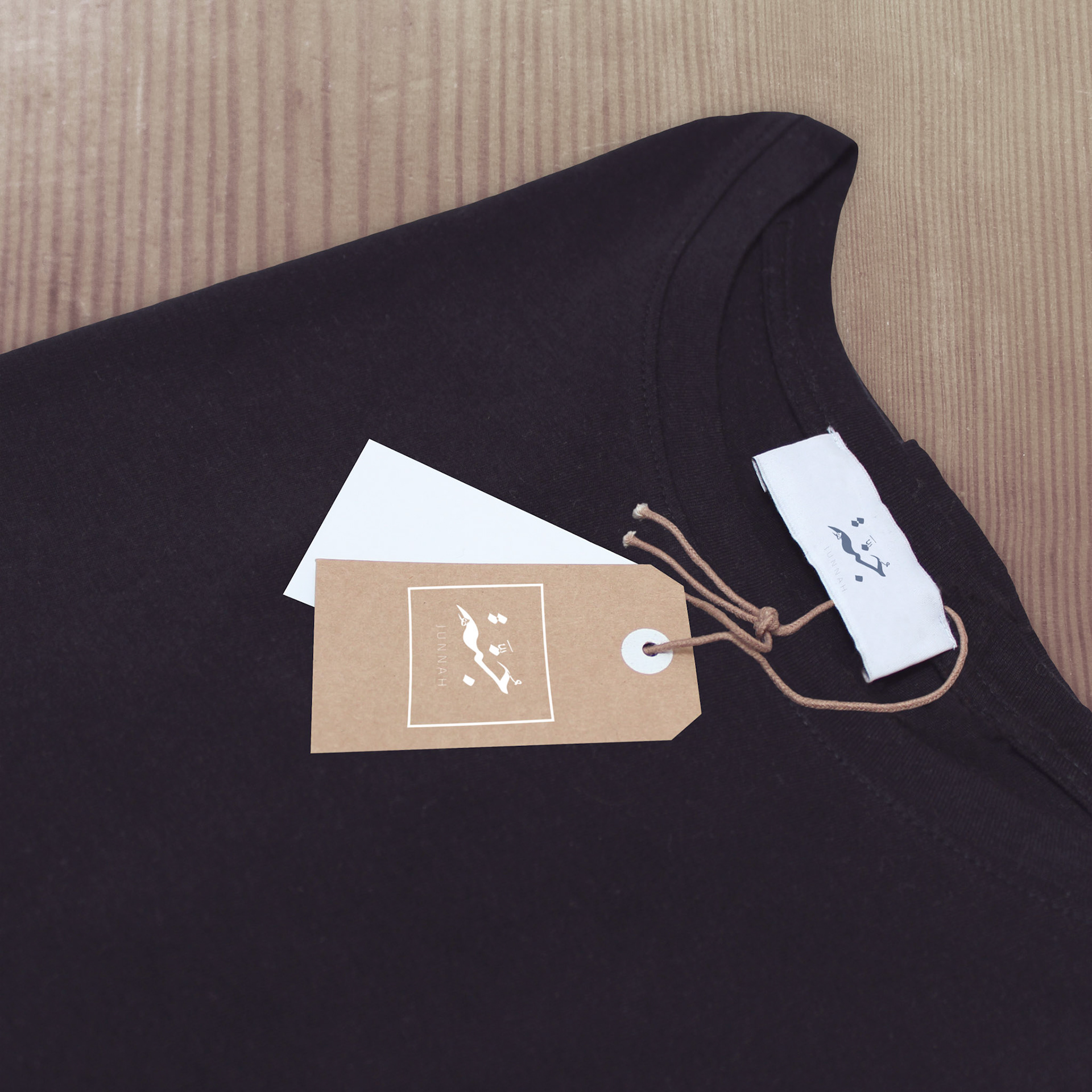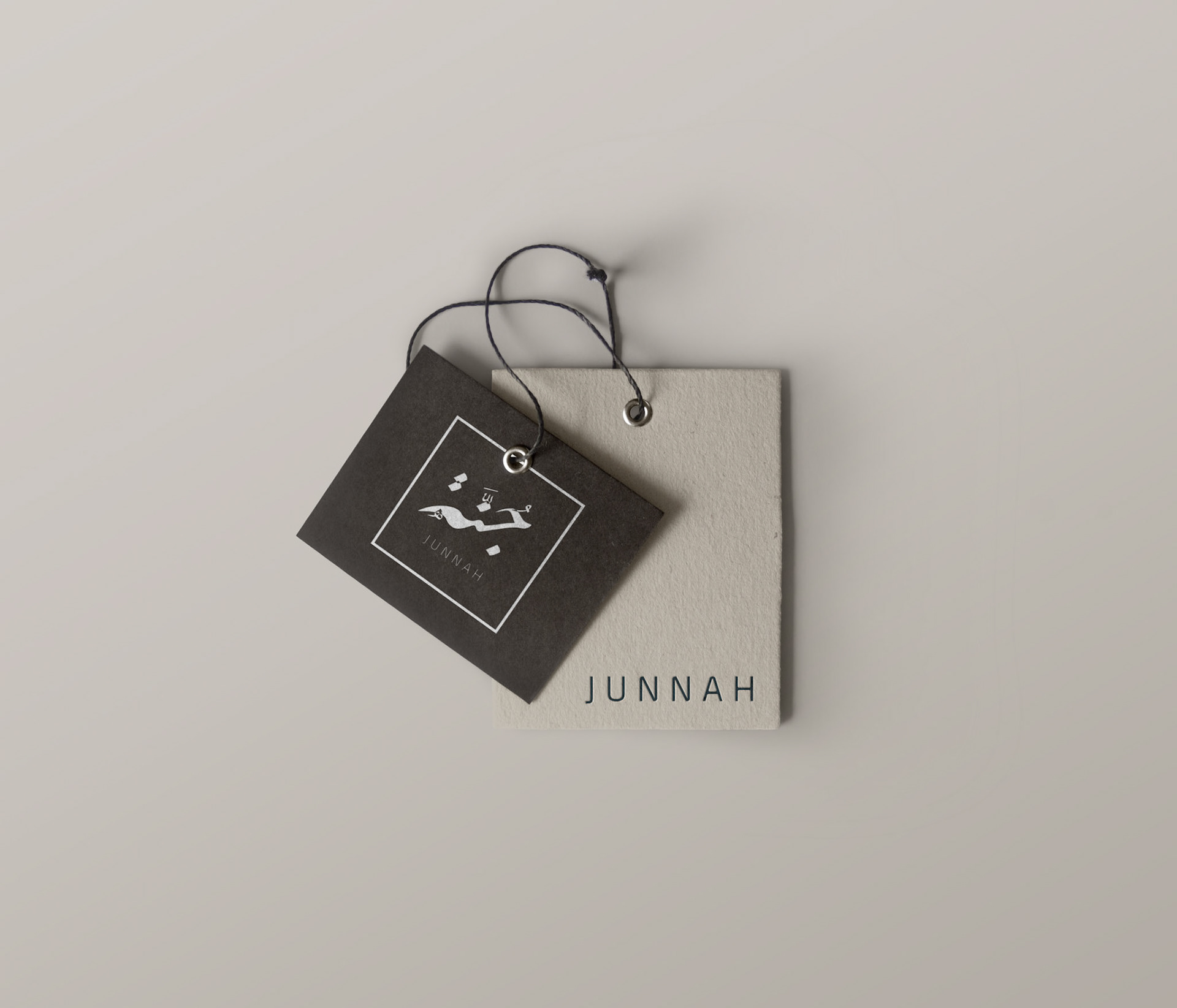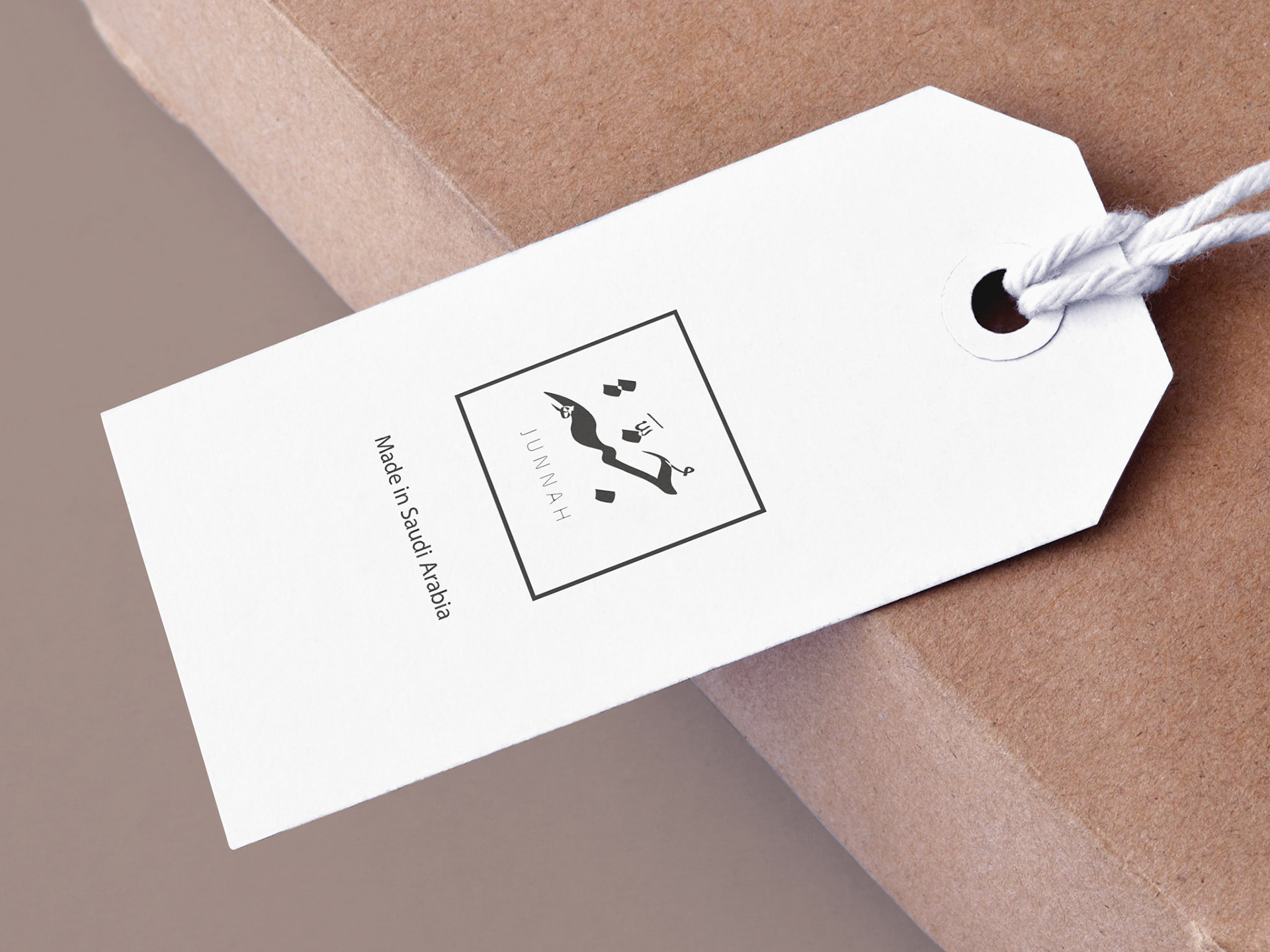 تصميم هوية مشروع جُنّة
-والذي يعني ستر وغطاء-
اخترت أن يمثّل الشعار ذلك المعنى، من خلال استخدام الخط العربي
وتصميمه بطريقة بسيطة لكن أنيقة
 ومن ثم إبرازها من خلال الإطار المربع
In summer, 2017. An Identity for "Junnah" shop, which means modest and decent,  was made.
The logo was created from Arabic calligraphy. 
I was able to create an elegant, yet simple logo for the shop.
 The logo was simply the word "Junnah" in Arabic with a solid square frame around it.
I believed that Arabic calligraphy was the best
way to show the elegance and uniqueness. While
the square frame was there to make it stand out.